Building the Core
We had an opportunity to attract an emerging audience of people looking for a bold wine alternative by delivering a strong brand promise and charismatic attitude. The tailgating occasion was used to prove the "bold" promise and put fun at the forefront with a laser-like focus. We knew it wasn't a brand personality all would fall in love with, but that wasn't the goal. The intent was to find people who would connect with the brand, support it, and proudly endorse it to their friends.
To increase time in market, we broadened that tailgating scope to encompass football in general, which gave Rex better flexibility to appear anytime between late August and early February.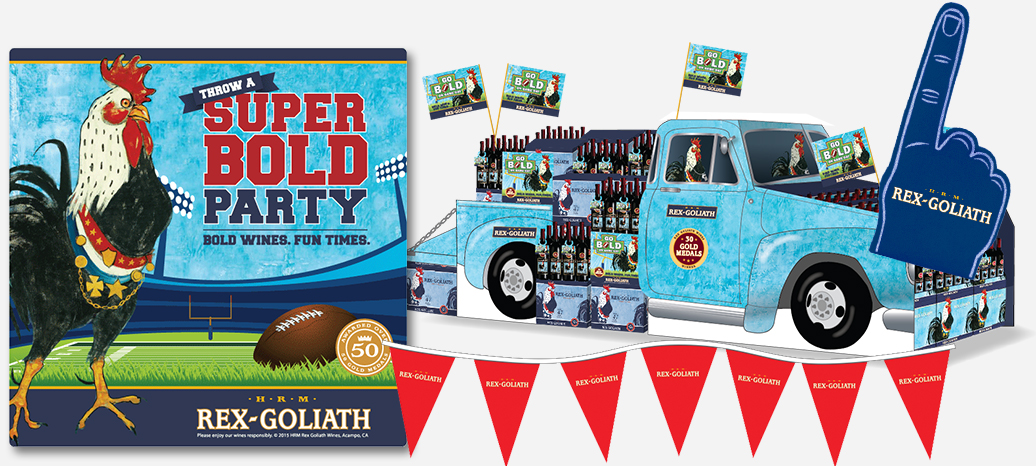 Creating Momentum
An integrated merchandising program and flexible cross promotions liberated the brand, making it easy for internal stakeholders to see the program's value. We created momentum outside retail with pop-up tastings, advertising, sales support, social campaigns, and event promotional materials such as coasters, sales tools, and football gear.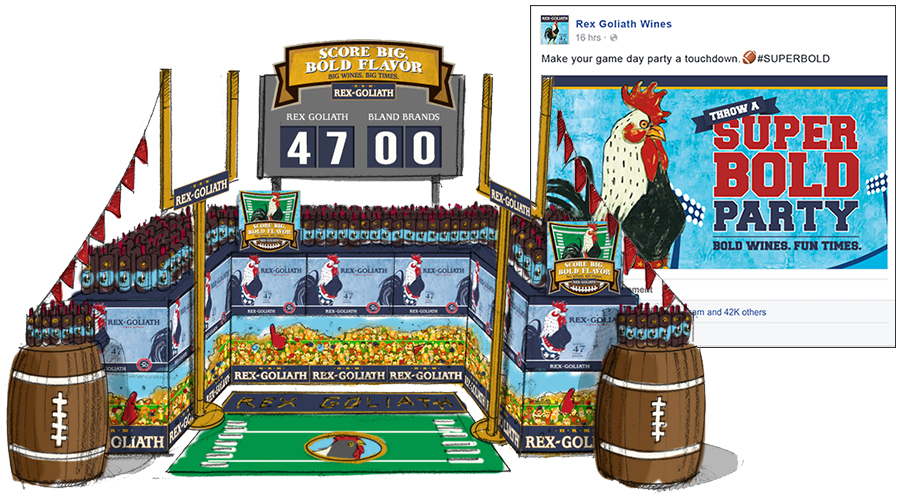 Bold Moves Got Great Results

Initially a filler promo, the tailgate execution
grew to an annual promotion that lasted five years.

Part of a three-year promotions strategy, this
campaign propelled Rex Goliath to Constellation's No. 1 brand at Walmart.

Inspired a product extension
with new "on-the-go" Tetra Pak packaging.

Contributed to an
overall 21 percent year-over-year volume increase.